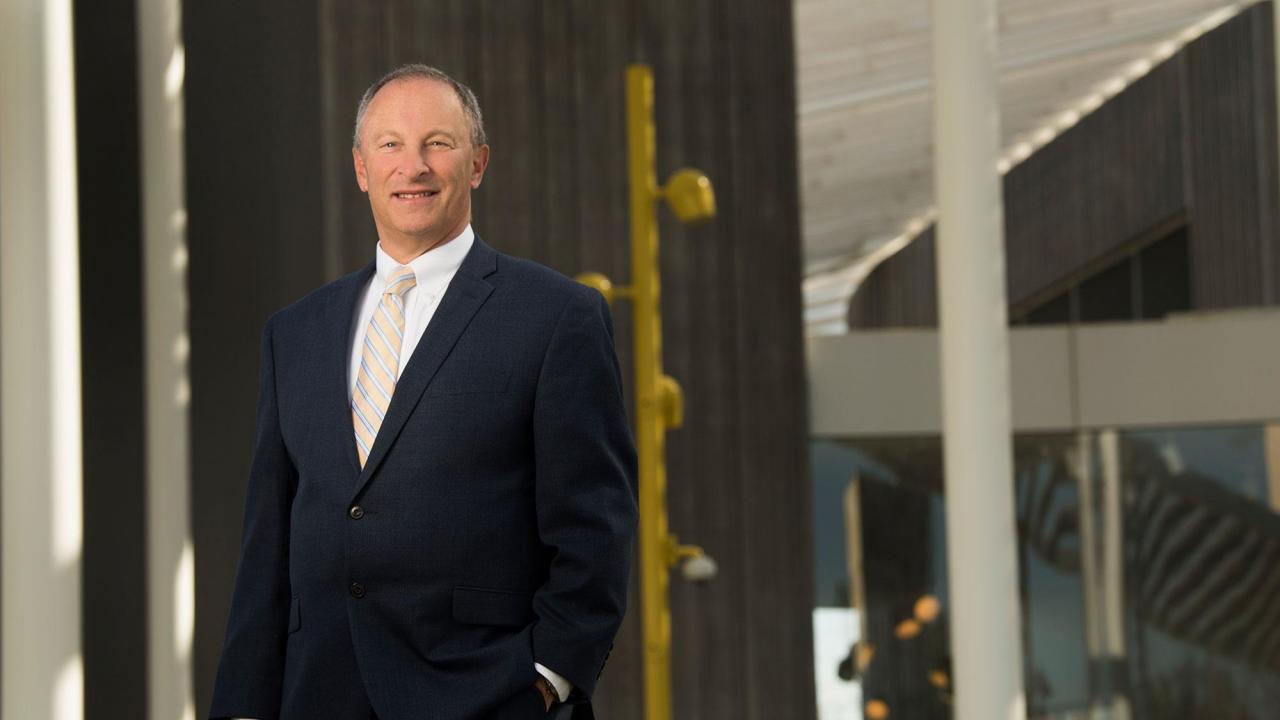 Dear Students,
We know that this has been a very stressful time. This has been an unprecedented quarter from the very start, with much uncertainty. We have shifted as a campus community almost entirely to remote work and remote instruction. As students, you have had to adjust to learning away from campus and without the in-person social connections that support you when we are all on campus. Many of you have had unreliable access to the internet and a quiet space to study. The major changes in how your classes have been taught created new hurdles for you and your professors; yet, you have continued to press forward and make adjustments. And now, with the death of George Floyd, the protests growing across the country, and the trauma associated with racism, the challenge has become even more magnified.

We have heard from many of you in recent days about the frustration, anger, sadness, grief, and anxiety you are feeling, whether you are participating in the protests or simply trying to process what has happened and what it means for you, your families, and our society.

The Academic Senate, which establishes the curriculum and policies for examinations and grading, authorized several grading flexibilities for students for Spring 2020 to help you manage stress and succeed in your courses.

Most critical for you today is to be aware of the relaxed P/NP policy the Senate authorized for Spring 2020.  Undergraduate students have until TODAY (the last day of instruction) to elect to take one or more courses P/NP.  This even includes courses for your majors in all colleges.  Previously, the College of Biological Sciences had more limited P/NP flexibilities this quarter, but if you have not heard, they have removed those restrictions.  There are cautions students need to keep in mind when deciding whether to take a class P/NP or for a letter grade.  This online FAQ provides guidance to help you.

For graduate students, TODAY is also the deadline to submit a Grading Option Change request form.  You also have opportunities to take a greater number of courses S/U during Spring 2020.

For all students, the Academic Senate, has encouraged advisors to be flexible in requests for late drops due to hardships from COVID-19 as well as the killing of George Floyd and the ensuing protests.

We recognize that some students are still unsure whether they want to take a particular course P/NP or for a letter grade.  Please note that there is an established process for you to request to change your grade mode retroactively (after the term) from P/NP to a letter grade or vice versa.  This requires you to petition the Grade Change Committee.  Although we cannot guarantee that the committee will approve all petitions, we fully anticipate that they will take the present circumstances into account when evaluating requests.

As for your final exams, the Academic Senate authorized faculty to offer students the alternative of receiving their course grade in Spring 2020 classes based on work completed by the last day of instruction, provided that those students who wish to take the scheduled final exam are allowed to do so.  Many of your professors may still decide to require the final exam.  Please understand that it is up to the instructor to offer the option or not. In situations where the final is required, a letter sent yesterday to faculty encouraged them to "consider accommodations on a case-by-case basis and let students know how to make such requests—some students may not feel empowered to initiate these conversations."  It also urged them to "consider approving requests for an incomplete, giving students an additional year to complete the work, or additional time to achieve research or project milestones."  Your professors care greatly about your academic progress and want to make sure that you are fully prepared for your next courses, or for graduating seniors, your post-graduation plans.

Please keep in mind that many of our faculty have also been deeply impacted by George Floyd's death, and the continuing violence that people of color experience in this country, even by those sworn to protect them. Many are feeling sad, broken, angry, frustrated, and tired.  In spite of this, your professors believe in the power of education to change the world for the better. And they believe in your ability to move forward in that education, even in times of great hardship and challenge. Our hope is that these flexibilities will allow you to complete this quarter.

You should have received an announcement from Chancellor May this morning alerting you to this letter from the University of California Academic Senate, which represent Senate faculty throughout the entire UC, calling for a moment of silence today at 11:00am to honor the memory of George Floyd and the other victims of police murder and brutality.  While the shared moment of silence itself has passed, we urge all of us to continue reflecting on our colleagues' important admonition: "On all UC campuses, we must listen and, crucially, do more to combat systemic oppression, including anti-black racism. Our campuses have to work harder to be inclusive of, and welcoming to, Black students, along with other groups who have historically been and continue to be victims of police assault and harassment."

Thank you for your resilience over these last few months. Please remember that our campus mental health professionals are at your service, and we encourage you to take advantage of the resources:  https://shcs.ucdavis.edu/. We ask that you continue to do what you can to stay healthy.

We look forward to continuing to work with you so that you can reach your educational and career goals. Good luck to all, and congratulations to our graduating seniors.
Ralph J. Hexter
Provost and Executive Vice Chancellor

Kristin H. Lagattuta
Chair, Davis Division of the Academic Senate
Category
Tags