CHANCELL-ING: A Historic Homecoming
I want to start this month's column by thanking the Davis community for the warm welcome you've given to our students. Classes started on Sept. 22, the first in-person instruction in about 18 months, and the campus has truly come alive.
From dozens of downtown Davis businesses to the Davis Lutheran Church on Eighth Street, the "welcome back students" signs are deeply appreciated. On Facebook and Nextdoor, you even see locals talking about how good it feels to see the students again and chatting them up at the Saturday Farmers Market. The town of Davis simply isn't the same without them.
Staying safe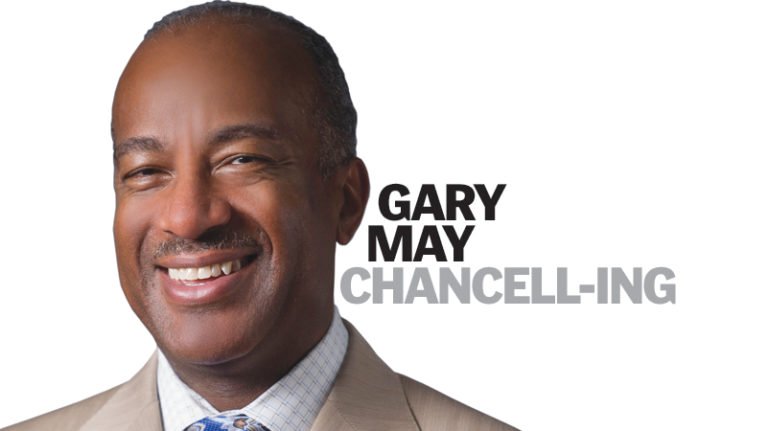 So far, the re-opening of campus is going about as smoothly and safely as we'd hoped. Earlier this week, we reported on our COVID dashboard that 98% of our students are vaccinated against COVID-19, and 94% of employees are vaccinated. Ninety-eight percent of our campus is compliant with the University of California policy. Of 16,320 asymptomatic UC Davis community members tested, the positivity rate was a mere 0.09 percent.
On campus and in town, we're continuing to follow public safety guidelines. I'm proud to see our community rally together in such a positive way for the broader good.
A warm welcome
Now we're heading into October with plenty of excitement. This is traditionally a time of homecoming activities and our Aggie Spirit Week is set for Oct. 11-16. It's a mix of in-person and virtual events that shines a light all across campus. I invite everyone in the community to attend and get re-connected to UC Davis.
You'll find the UC Davis Orchestra hosting a "Back in Jackson Hall!" concert at the Mondavi Center on Oct. 15. This will be held the day after the Mondavi Center re-opens with its first live show in about 19 months. It will be a blissful night of music that crosses borders from Arturo O'Farrill and the Afro Latin Jazz Orchestra. I can't wait to see performances and events in Jackson Hall again.
Also during Aggie Spirit Week, you'll find in-person tours of the Botanical Conservatory Green House and the adjoining Botanical Orchard and Gardens. Virtual tours will also be given for the Raptor Center, a book display that honors LGBTQ+ History Month and Coming Out Day on Oct. 11 and much more.
Please visit our Aggie Spirit Week web page through alumni.ucdavis.edu and start marking your calendar. Note that all in-person events adhere to guidelines from Yolo County Health and UC Davis Campus Ready, which include wearing masks indoors regardless of vaccination status.
And of course, Aggie Spirit Week wouldn't be complete without a football game. Our UC Davis football team is on a roll this year with a 4-0 start to the season, the program's best showing since 2004. All of our football games have taken an extra level of excitement with the campus being re-opened, and our student-athletes certainly appreciate the support of the Davis community.
'This town's lifeblood'
So, now's the time to soak up the feeling of living in a university town once again. Yes, the parking might be a little trickier around town and the lines a little longer than usual. But it certainly beats the alternative we endured over the last year-and-a-half.
Let's celebrate that UC Davis students are part of this town's lifeblood. Students are our neighbors, our restaurant servers, our bus drivers and grocery store clerks. They bring renewed energy and optimism to our community.
Hats off to Davis for helping our students feel welcomed. I hope to see you during Aggie Spirit Week.
Tags