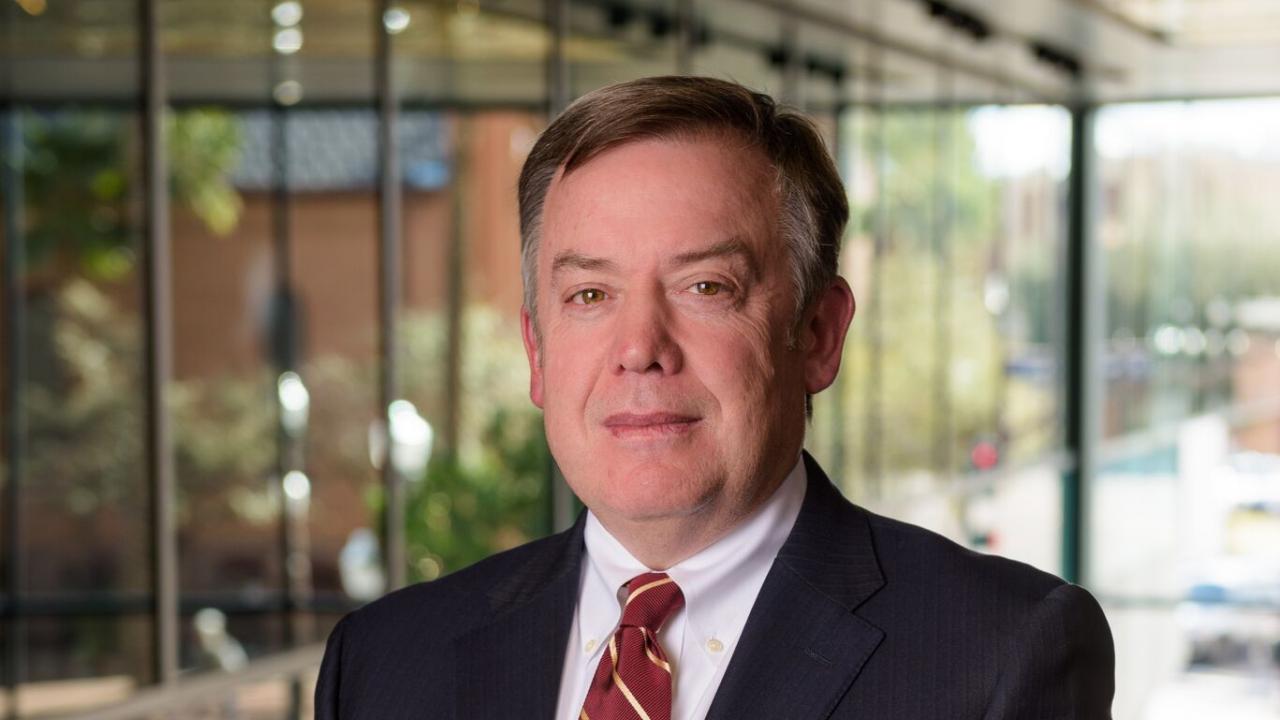 Location
Mondavi Center for the Performing Arts
The Chancellor's Colloquium Series and the UC Davis Forums on the Public University and the Social Good will conclude their 2018-19 seasons by jointly presenting a talk by Michael M. Crow, president of Arizona State University, on the topic of accessible and affordable education.
He will address "The Future Of Education: Accelerating Innovation to Advance Accessible and Affordable Learning." Says Crow: "Accessible and affordable higher education is integral to the success of our democracy and our economic competitiveness, yet the evolution of existing organizational models has been incremental and resistant to change.
"As knowledge creation and technology grow exponentially at an unprecedented pace, institutions must decide if they are satisfied with the status quo or if the time has come to advance a redesign that authentically reflects their organizational values and leverages their talent, tools and resources to push quality education and meaningful social impact forward at scale."
PROGRAM AND FREE TICKETS
Please note adjusted times:
Colloquium and Q&A — 4-5 p.m.
Reception — 5-6 p.m.
The program is free and open to the public — but tickets are required. The free tickets (limit two per order) are available through the Mondavi Center for the Performing Arts box office:
By phone —

530-754-2787 or toll-free 866-754-2787

In person —

noon-6 p.m.

Monday-Saturday and one hour before all ticketed events
More information is available from Bill Kuhlman by email or phone, 530-754-2011.
Crow is a "knowledge enterprise architect, and science and technology policy scholar," who, in leading ASU since 2002, "has spearheaded the (university's) rapid and groundbreaking, transformative evolution into one of the world's best public metropolitan research universities," according to his biography on the ASU website.
The biography continues: "As a model 'New American University,' ASU simultaneously demonstrates comprehensive excellence, inclusivity representative of the ethnic and socioeconomic diversity of the United States, and consequential societal impact."
ASU, lauded by U.S. News & World Report as the "most innovative" school in the nation, is a student-centric, technology-enabled university focused on complex global challenges related to sustainability, economic competitiveness, social embeddedness, entrepreneurship and global engagement.
Under Crow's leadership, ASU has established 24 new transdisciplinary schools, including the School of Earth and Space Exploration, the School for the Future of Innovation in Society, and the School of Human Evolution and Social Change, and launched trailblazing, multidisciplinary initiatives including the Biodesign Institute, the Julie Ann Wrigley Global Institute of Sustainability, and important initiatives in the humanities and social sciences.
Crow moved to ASU after more than 10 years at Columbia University, where his positions included associate vice provost for science and engineering, vice provost of research and executive vice provost of the university. He also served as director of the university's Earth Institute for five years.
He holds a Bachelor of Arts degree in political science and environmental studies from Iowa State University, and a Ph.D. in public administration (science and technology policy) from the Maxwell School of Citizenship and Public Affairs, Syracuse University.
Event Category
Tags