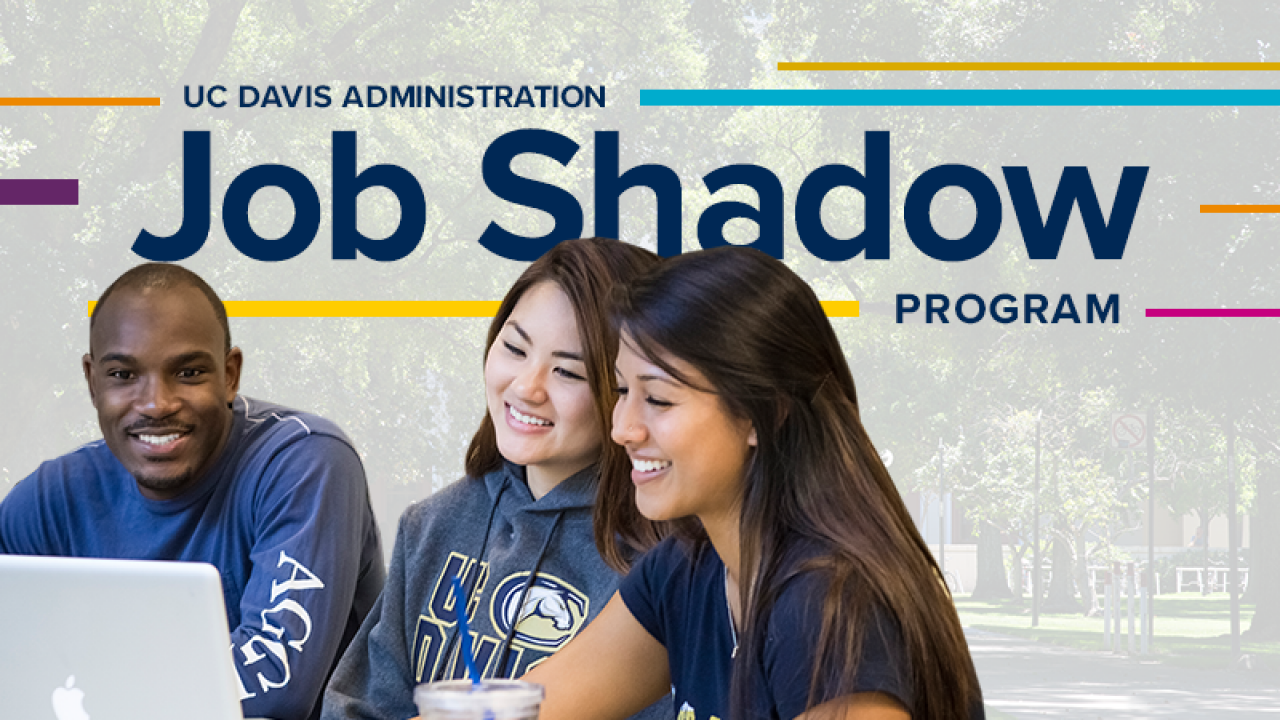 Dear UC Davis Community,

I very much appreciate student questions. I am particularly struck by how many students want to learn more about how UC Davis functions on a day-to-day basis in all areas. As a result, I am launching what I hope will be an additional way for students to not only learn more about their university, but also to directly experience more of what it has to offer.

This new UC Davis Leadership Job Shadow Program will enable interested students to learn more about our campus by spending a day with a campus leader. It will be open to any UC Davis undergraduate or graduate student.

My hope is that students will gain a greater appreciation for our wonderful campus and a deeper understanding of the complexity and challenges of running a large research university. Likewise, campus leaders will have the opportunity to gain insight from the experiences and perspectives of the students.
Please follow the link to learn below to learn more about this new program.  I look forward to your participation and welcome your thoughts.

Best,
Gary S. May
Chancellor
UC Davis
 
Category
Tags