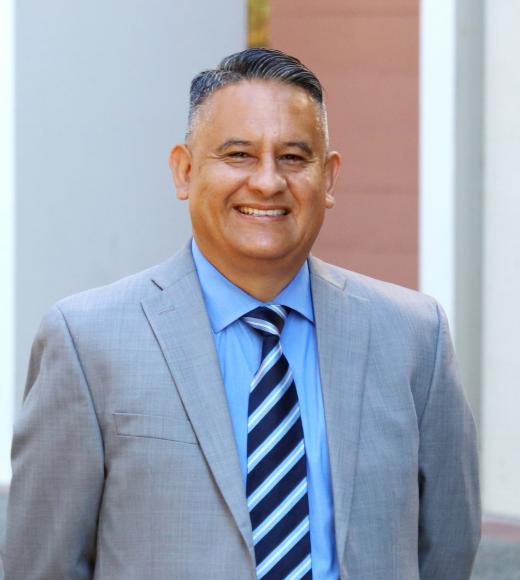 Position Title

Vice Chancellor, Student Affairs
Bio
As vice chancellor, Pablo Reguerín oversees the nearly 30 units that make up the Division of Student Affairs, including programs and partnerships that promote student learning and success, personal growth and lifelong education.
Reguerín earned his doctorate in education from the UC Davis School of Education CANDEL (Capitol Area North Doctorate in Educational Leadership) Program in 2017, with a dissertation titled, "Graduating Students of Color: An Analysis of Public Four-Year HSI and Non-HSI in California." 
He has served as principal investigator on multiple U.S. Department of Education Hispanic Serving Institution, or HSI, Title V and Title III grants, totaling more than $15 million. His experience and expertise on HSI initiatives will further campus efforts to increase racial equity across student outcomes. Throughout his career, Reguerín has also been responsible for managing a wide array of fund sources within the UC system, including state general funds; student services fees; gift/donor funds; endowments; private, state and federal grants; and auxiliary revenue and student measure/referenda fees.   
His professional interest in serving student success and equity began during his days as an undergraduate work-study employee in the Educational Opportunity Program (EOP) center at UC Santa Cruz. Completing his Bachelor of Arts in Latino and Latin American Studies at Santa Cruz, he went on to earn a Master of Arts in Educational Leadership from Columbia University.
Reguerín's family immigrated to the Bay Area from Bolivia when he was 2 years old, and education has had a transformative influence in his life. As a leader in higher education, he emphasizes equity, inclusion and access to the opportunity it represents.
Tags