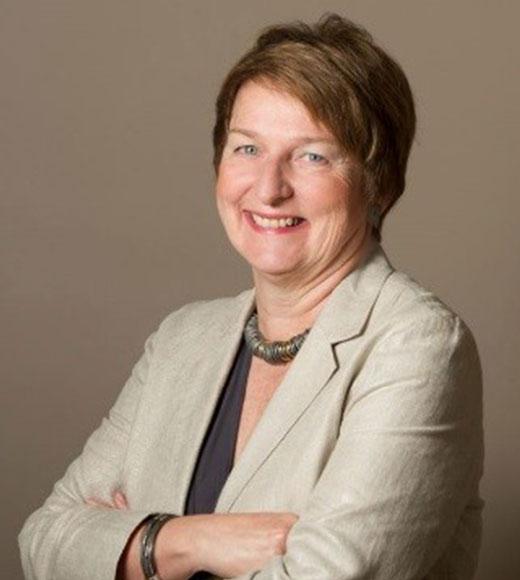 Position Title

Vice Provost and Dean for Global Affairs
Bio
Dr. Joanna Regulska currently serves as the vice provost and dean at University of California, Davis, where she is also a professor of Gender, Sexuality and Women's Studies. With over 30 years of international experience in higher education, she has developed and led large-scale educational projects and programs that have transformed institutions, established new degree programs and collaborative partnerships, and substantially improved the delivery of internationally focused services to students, faculty, and staff. In 2013, she was a winner of the Fulbright U.S.-Korea International Education Administrator Award.
As Rutgers University's first vice president for international and global affairs, she led a major effort to build—from the ground up—the first centralized office, the Centers for Global Advancement and International Affairs (GAIA Centers). GAIA Centers oversaw university-wide internationalization initiatives. In 2014, Rutgers received 2014 Senator Paul Simon Award for comprehensive internationalization, awarded by NAFSA.
Her commitment to diversity, social justice, and the empowerment of women led her to establish graduate degree programs in gender studies at the Central European University (Hungary) and Tbilisi State University (Republic of Georgia).  In 2011, she received a Doctor Honoris Causa from the Tbilisi State University in recognition of the importance of her work in Georgia.
In 1989, recognizing a crucial moment of opportunity to have a lasting impact, at Rutgers, she founded the Local Democracy Partnership Program and led the team that designed and established the most successful NGO in Poland, The Foundation in Support of Local Democracy (FSLD). She currently serves on the board of FSLD, whose 15 regional training centers, three community colleges, and multi-million dollar budget make it the largest NGO in the country. The President of Poland recognized her contributions by awarding her the Cavalier Cross of the Order of Merit of the Republic of Poland (1996), the Knight's Cross of the Order of Restitution of the Republic of Poland (2004), and the Commander's Cross of the Order of Polonia Restituta in 2014.
Dr. Regulska has supported these institutional-expansion initiatives by successfully raising over $9 million in public and private funds from, among others: USAID, the U.S. State Department, the Ford Foundation, the German Marshall Fund, the Rockefeller Brothers Fund, the Andrew Mellon Foundation, Pew Charitable Trust, and the Open Society Institute.
A respected scholar, Dr. Regulska's research concentrates on women's political activism, grassroots mobilization, decentralization, democracy, and democratization, with a focus on Europe and the Caucasus. She is the author or co-author of seven books and the author of over hundred articles, chapters, and reviews. The National Science Foundation, the American Council of Learned Societies, and the Polish Academy of Sciences have supported her research.
With graduate degrees in geography from the University of Warsaw, Poland (MSc) and the University of Colorado, Boulder (PhD) she is a member of numerous advisory boards in the U.S and Europe.
Links/Contact Information
https://globalaffairs.ucdavis.edu/
Tags