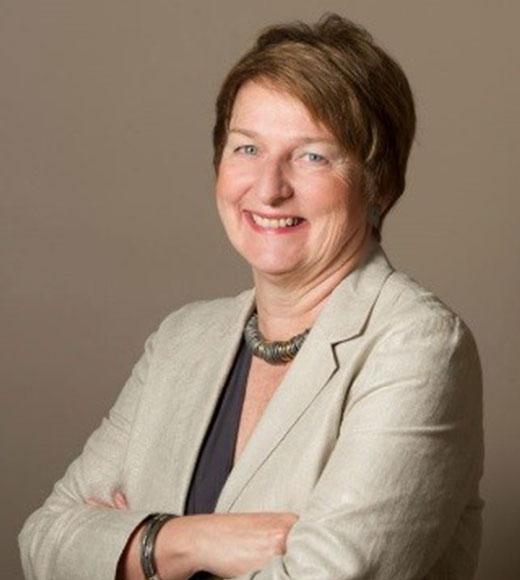 Position Title

Vice Provost and Dean for Global Affairs
Bio
Joanna Regulska is the vice provost and dean of Global Affairs at the University of California, Davis, where she also is a professor of gender, sexuality and women's studies. 
She is highly regarded in the international community with more than 30 years of transformative experience in higher education and global education. At UC Davis, Regulska oversees Global Affairs, the university's central global office, which includes units such as Academic Programs, Global Learning Hub, Global Professional Programs, Services for International Students and Scholars, Travel Security, UC Davis Chile Life Sciences Innovation Center, and more.
Among several UC Davis initiatives, she is leading three visionary priorities:
Regulska serves on the board of directors for NAFSA: Association of International Educators as the vice president for public policy and practice. In 2022, Regulska was honored with the Charles Klasek Award for outstanding service to the field of international higher education from the Association of International Education Administrators (AIEA). In 2021, Regulska was named an inaugural member of the National Academy for International Education, the first learned society of its kind made up of distinguished leaders from around the world. In 2020, UC Davis earned the APLU's Platinum Institutional Award for Global Learning, Research and Engagement, and NAFSA's Senator Paul Simon Award for Comprehensive Campus Internationalization. In 2019, Regulska was honored with the first-ever Senior International Officer Awardfrom the Institute of International Education (IIE). 
Regulska has led large-scale programs that have transformed institutions, established collaborative partnerships, and substantially improved globally focused services—and has raised more than $9 million in public and private project support, including from the National Science Foundation, American Council of Learned Societies, Ford Foundation, and Andrew Mellon Foundation among others.
As Rutgers University's first vice president for international and global affairs, Regulska led a major effort to build the first centralized office: the Centers for Global Advancement and International Affairs. In 2014, Rutgers earned NAFSA's Senator Paul Simon Award for Comprehensive Campus Internationalization. In 2013, Regulska received the Fulbright U.S.-Korea International Education Administrator Award.
Regulska founded the Local Democracy Partnership Program and serves on the Founder Board of The Foundation in Support of Local Democracy, the largest NGO in Poland. In recognition of her work, the President of Poland awarded Regulska the Cavalier Cross of the Order of Merit of the Republic of Poland (1996), the Knight's Cross of the Order of Restitution of the Republic of Poland (2004), and the Commander's Cross of the Order of Polonia Restituta (2014).
A respected scholar, Regulska's research concentrates on women's political activism, grassroots mobilization, decentralization, democracy and democratization, with a focus on Europe and the Caucasus. She is the author or co-author of eight books, author of over 100 articles, chapters and reviews, and member of numerous advisory boards. 
A commitment to diversity, social justice, and the empowerment of women led Regulska to establish graduate degree programs in gender studies at the Central European University in Hungary and Tbilisi State University in Georgia.
Regulska earned her master's degree from the University of Warsaw, Poland and Ph.D. from the University of Colorado, Boulder. She received a Doctor Honoris Causa from Tbilisi State University in Georgia (2011).
Links/Contact Information
https://globalaffairs.ucdavis.edu/
Tags